Our reliance on technology is reaching new heights every day. Ubiquitous fiber connectivity is no longer just a convenience – it's a necessity.
Across the globe, new funding from both public and private sectors is available to meet this rising demand and appetite for innovation, while new advances in infrastructure are expanding the possibilities. Organizations must act quickly to take advantage of this unique moment in time, but they can't afford to lose sight of long-term opportunities.
Download the Fiber Infrastructure White Paper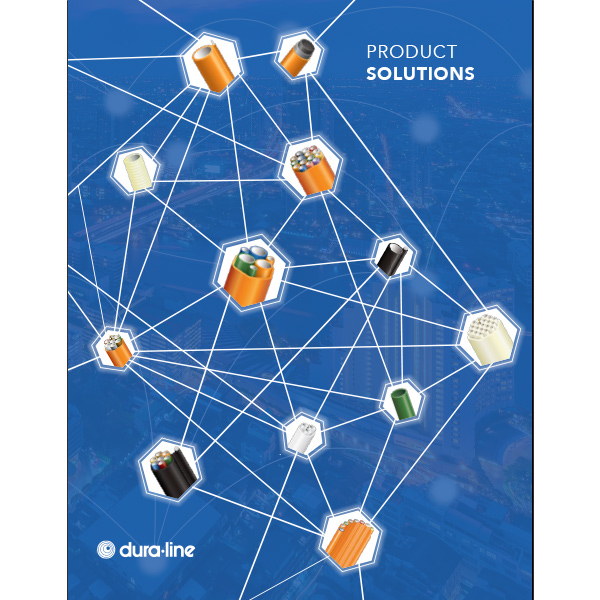 Product Solutions from Dura-Line
This brochure provides a comprehensive overview of Dura-Line products and solutions. Explore the variety of locations where conduit can deliver fiber for your network's growing demands.
Download the Product Solutions
Enterprise End to End Solutions
Learn a new way to design Enterprise Networks with jetted fiber solutions, including FuturePath and MicroDucts from Dura-Line. Take your network network design, architecture, and installation to a new level.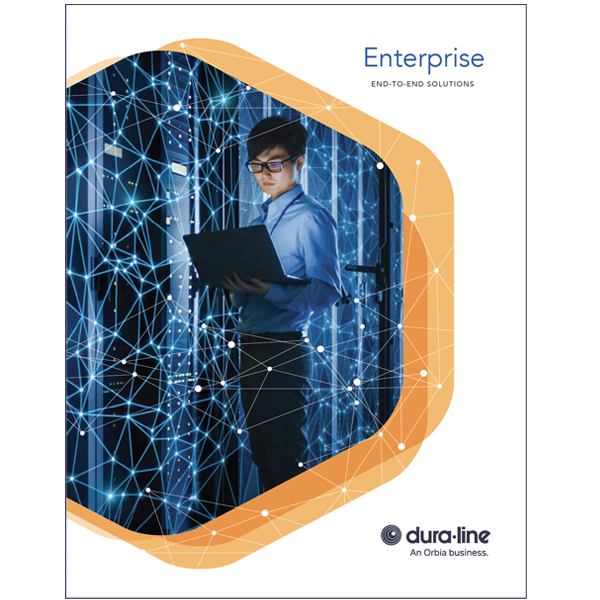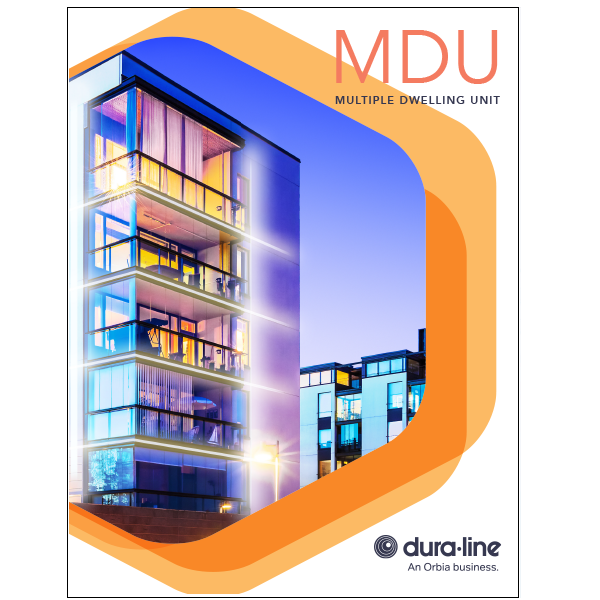 MDU Installation Guide
Over 25% of households are MDU's (Multiple Dwelling Units) with owners and renters demanding high speed broadband for their connected lives. Learn about the products and installation techniques to place pathways behind-the-wall for fiber.
MicroTrenching
MicroTrenching is the placement of reduced diameter MicroDuct pathways into the utility space with reduced impact on the existing infrastructure. Discover the best products for MicroTrenching and key steps in the process.
Download the
MicroTrenching Brochure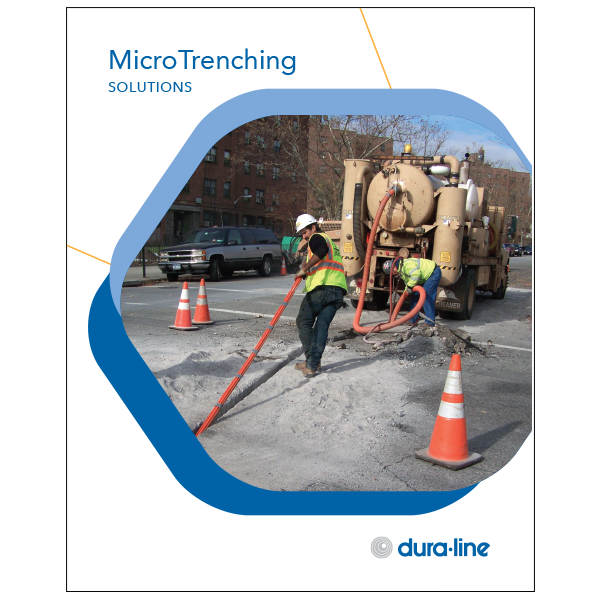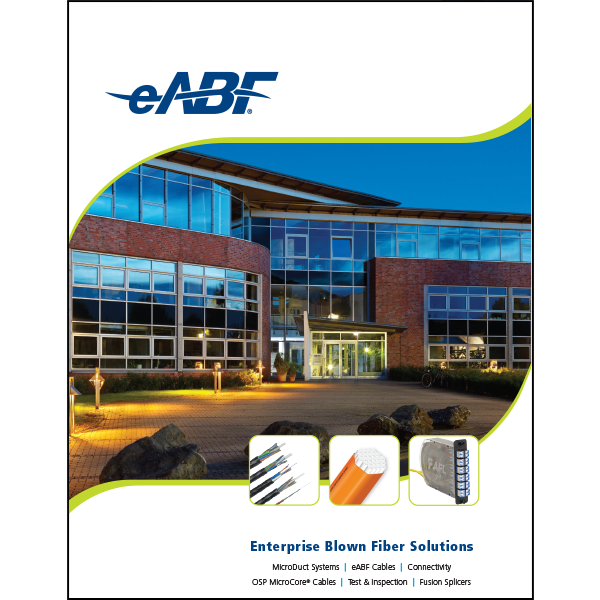 eABF Enterprise Blown Fiber Solutions
At the heart of the eABF solution is the cable and the duct. The eABF cable has been designed to offer exceptional air-jetting qualities yet rugged enough to comply with Telcordia's GR-409 Premise Cabling standard and NEC Riser and Plenum flame ratings even outside of the MicroDuct.
Download the
Enterprise Blown Fiber Solutions Brochure